COME AND JOIN THE FUN!!!
START THE NEW YEAR OFF RIGHT!!! NEW SESSION BEGINS TUESDAY JAN.10TH!!
DOESN'T MATTER YOUR BACKGROUND, AGE, OR SHAPE!!! YOU TOO CAN CELEBRATE YOUR BEAUTY AND UNITY!!
Improve your strength, balance, flexibility, stamina, and body placement while learning how to develop personal expression through the breakdown of basic Oriental dance (aka belly dance) movements. The art of Oriental dance (belly dance) is for all ages and student levels, from beginner to professional.
From the stage to the street!!!!
Styles: From Egyptian to Turkish, Lebanese to the Persian Gulf -- Raqs Sharqi, Shaabi, Dabke, Khaleegi...
THRILLZ OF DRILLZ : BELLY DANCE BASICS CLASS (OPEN LEVEL)
TUESDAYS 6:45- 7:45p
Location: DancEast (E. Nashville)
805 Woodland St #314, Nashville, TN 37206
Trying belly dance for the very first time or maybe second time? No Worries!!! This class focuses on move foundation and execution, perfect for Absolute Beginners as well as dancers who want to improve their technique.
BEGINNER (2ND LEVEL)/INTERMEDIATE CLASS ​
TUESDAYS: TBA
Location: DancEast (E. Nashville)
805 Woodland St #314, Nashville, TN 37206
Troupe choreography immediately to follow (By Invitation Only)
This class is well suited for Beginners as well as Intermdiate students, so regardless of your starting point, there is something for everyone. Learn technique, posturing, language, move execution, combinations, and transitions with emphasis on stage presence and improvisation all while building core strength and most importantly having fun!!
Dynamic Combinations
Progressive Beginner II/ Intermediate Choreographies
Instrumentation and Props(zils, veils,...)
10 week block: $120 ($12 per class) AVAILABLE DURING OPEN REGISTRATION PERIOD ONLY.
Drop ins welcome: $15 per class
Gift Certificates Available
---
(Pardon our appearance during construction. Events will have a new home shortly.)
UPCOMING EVENTS
Mel'Keta presents- Going LIVE!!!! Dancer and Drummer - POWERPLAY TUESDAY with Guest Teachers Morwenna and Walid Assaf
WORKSHOP/INTENSIVE -- TUESDAY, MARCH 14TH, 2017 Time: 6:45p- 9:20p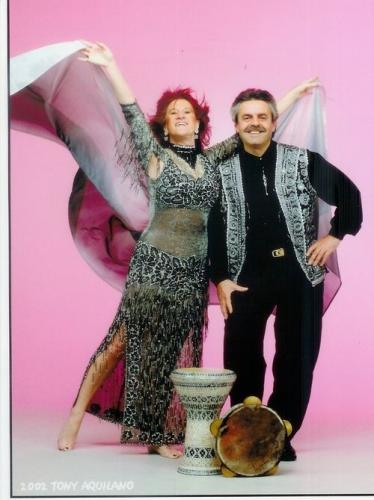 2 CLASSES IN 1!!!
MUSICALITY AND RHYTHM FOR THE BELLY DANCER- ALL LEVELS WELCOME!
1. ​Musicality: Morwenna with Walid assisting
​Broaden your horizons. Understand Middle Eastern music that is used for Belly Dancing and how it relates to the dance. Know & recognize
the instruments. Know how the instruments are used in the dance to express the choreographies and movements being used. It is all in the music.
The music tells you what to do.
2. ​Rhythm/Percussion: Walid with Morwenna assisting
​Take your dance to the next level, wherever that may be. Learn the basic rhythms that every belly dancer must know and recognize immediately. This
also helps with playing zills too. Learn from the experience of a drummer(Walid) who has played for star dancers around the world. How lucky are you?!
Get this knowledge from 2 people who have traveled extensively to teach not just here in the USA but also in Canada, Mexico, the UK and Lebanon
Yes!! This is their Life!
Musicality and Rhythm for the Belly Dancer Workshop/Intensive- $40.00*
Payment and Registration form are BOTH REQUIRED.
*Paypal service fees apply
Don't Forget- registration form
Additional payment options? Contact Mel'Keta
Past Events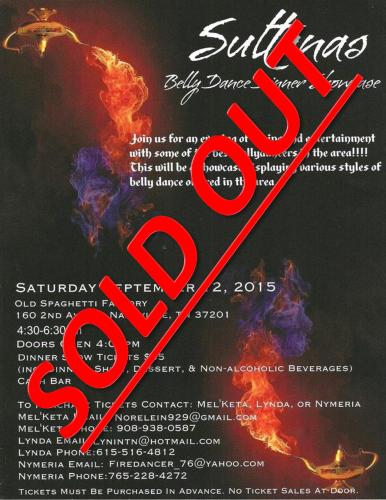 Mel'Keta presents: THE EXTRAORDINARY ELENA LENTINI
September 23rd & 24th 2016 (FRI. & SAT.)
2-DAY MASTER CLASS AND WORKSHOP
Friday, Sept. 23, 2016 7:30p - 9:30p